From the concept development, through the creation of an immersive video and a 360 company tour, to the rental of vr viewers. The project by Visualpro 360 and noleggiovr for Piusi.
TOTAL IMMERSIVE EXPERIENCE: VISUALPRO 360 and NOLEGGIOVR BRING PIUSI AT FESTIVAL DELLA LETTERATURA 2019
PIUSI is a global player among the world leaders in the fluid handling sector with a complete range of products for transferring and managing fluids.
Piusi was born in 1953, when Franco Varini founded O.M.A.A (Mechanical Workshop for Agricultural Applications).
Since then, the company has developed its core business as a manufacturer of pumps and systems for transferring by applying its know-how and engineering expertise to different fluids; starting from fuels up to lubricants and – more recently – AdBlue®.
A reality that, to date, supplies the main world markets with its solutions for transferring, refueling and measuring lubricants, petrol, diesel, AdBlue®, water, oil and grease.
We are talking about a reality that has been able to stand out over the years and that stands as an industry that works daily to offer solutions for the industry that have the ultimate goal of safeguarding environmental well-being.
Piusi is a modern, dynamic and green company!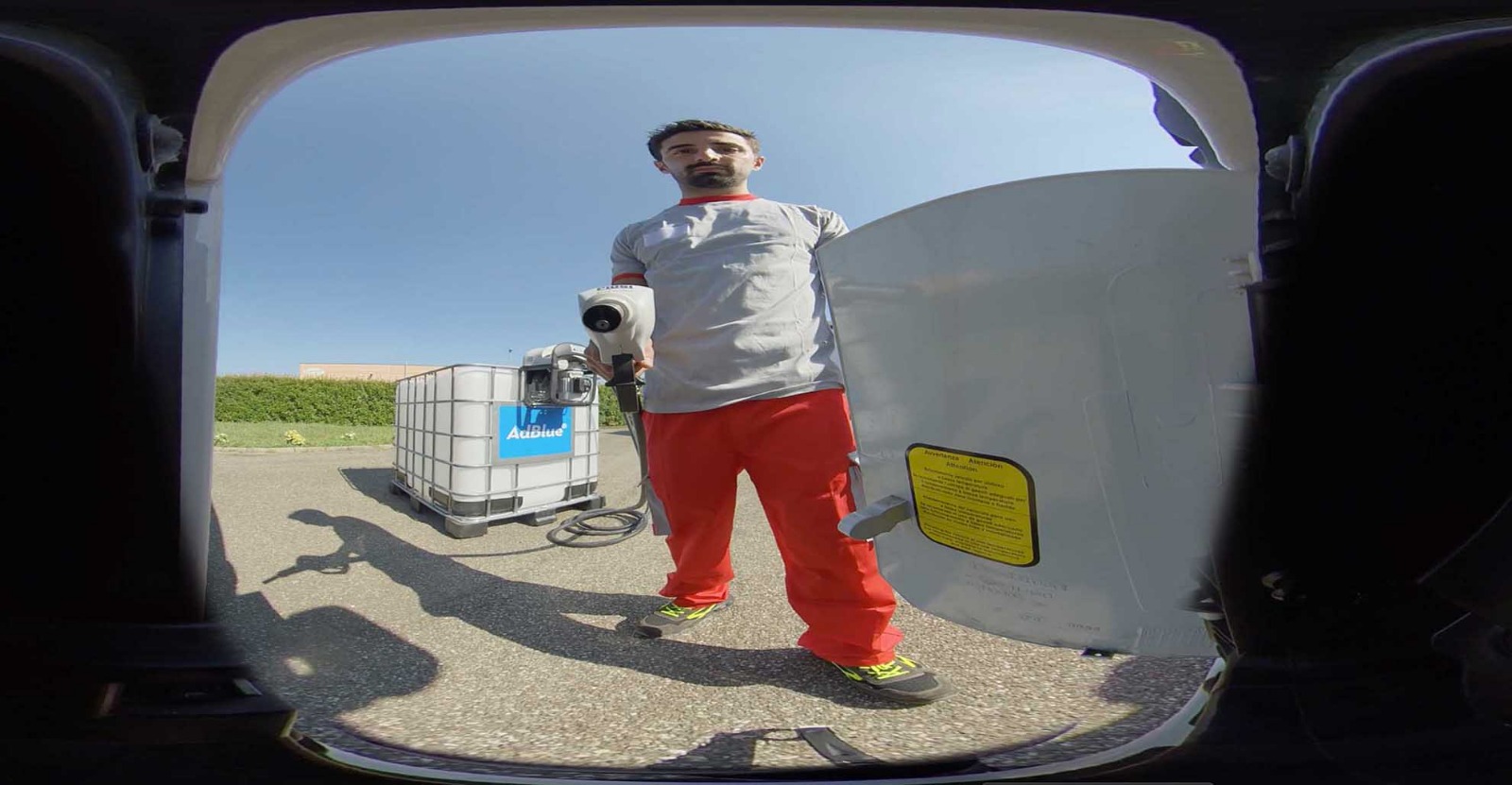 THE CUSTOMER'S NEEDS
The first meeting of Visualpro 360 and noleggiovr with Piusi was immediately particular and exciting.
We were contacted by the company's marketing and communication office, receiving a clear and specific request: to create an immersive VR video that would tell the Company and entertain the public at an event.
We could only be enthusiastic about it.
After an initial interview, the objectives we had to achieve through our work were already clear.
COMPANY GOAL
Piusi's goal was to create a content (usable with virtual reality viewers) that, through a storytelling with a smart and playful cut, was able to 'tell' the Company and what it does daily; all transmitting the values ​​and ethics with which it has been operating for years.
With a technical term we could define the project, like an VR immersive experience.
INTENDED USE
So, a VR video that articulating between shooting and unpublished story would have been previewed at the 2019 Literature Festival in Mantua.
An event that sees the world spotlight in the publishing world and beyond.
Piusi present with a fixed strand to represent an excellence of the industry of  Mantova's territory and in support of the main message of green economy, which fully represents it.
What better opportunity to exploit all the potential that virtual reality offers, in terms of entertainment, engagement, spectacularity and immersion.
WHAT WE HAVE DONE
The objectives and intended use are clear, the Visualpro 360 Team oversaw each phase of the project. Starting from the writing of the storyboard, up to the supply of technical equipment and viewers to be installed inside the exhibition stand.
The content created was a video that develops in two main areas:
WHO WE ARE: which tells and shows the Company through a dynamic virtual tour
WHAT WE DO: which simulates the operation of the pumps that the Company produces with ultra-realistic graphic reconstructions.
THE VIRTUAL REALITY THAT SHOWS FROM INSIDE
For the second part of the content, the video developed by recreating an 'imaginary journey' of a ladybug inside pipes and pumps. A playful figure who, pushed by a fluid, has retraced the entire passage of the fluid in the pipes of a medium, to make people understand how it acts and why in the various hydraulic components.
A transversal content, complete and hypothetically infinite in use.
A journey in subjective and not only, which focusing all on immersion has managed to get Piusi's message clear and to a wide and varied audience.
CONCLUSIONS AND FUTURE DEVELOPMENTS
VIRTUAL EXPERIENCE THAT MAKES MARKETING: ENGAGEMENT AND WOOW EFFECT ENSURED
Piusi's fair at the Literature Festival was characterized by a constant and uninterrupted flow of people intrigued by what was happening on the stand.
Many neophytes of virtual reality have tried the viewers, knowing the company and learning interesting and useful notions.
All displayed in a clear, simple and fun way.
An audience varied by gender and age but united by a strong curiosity in discovering what and how it is possible to see through virtual reality viewers.
All pleasantly surprised and a little more aware, at the end of the immersive experience.
Not only fun, therefore, but also useful messages and ideas on and from realities that work with awareness.
A CONTENT WITH DIFFERENT USES AND DESTINATIONS
Precisely for the informal and smart cut, which the Company has decided to give to the whole story, we can say that it is a content that could be perfectly adapted to a variety of uses and destinations.
A VR content born to tell and to train by entertaining an event, a large audience, but that is perfectly suited for business events in sector fairs or within the company itself.
The mix of technology, training and entertainment was the winning choice for Piusi's success.
Do you want to know more about the rental of virtual reality headsets?